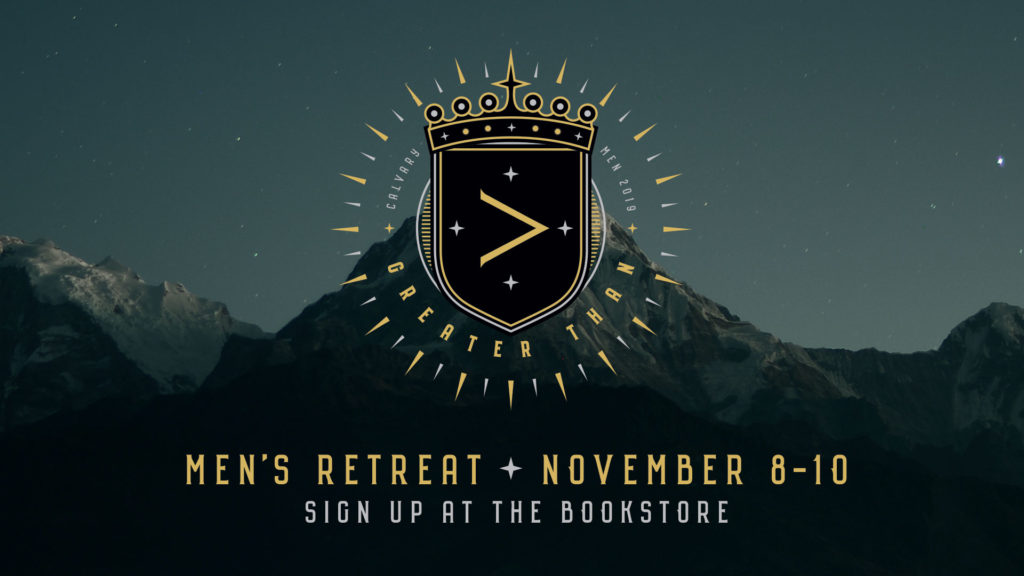 Greater Than — 2019 Men's Retreat
Speaker: Daniel Bentley
Date: Nov. 8-10
Cost: Room – $130, RV – $100, Sons (6th-12th grade) – $100 (all costs are per person, RVs must be self contained)
Sign-up: At the bookstore.
Check-in: Friday Nov. 8th between 4pm and 6pm, dinner is at 6pm and the first session is at 7:30pm. Bedding for rooms is provided, but bring Your own towels.
Location:
Rough Acres Ranch: 2750 McCain Valley Rd. Boulevard, CA 91905:

Start Date: November 08, 2019
End Date: November 10, 2019
Time: 04:00pm
Place: Rough Acres Ranch