"The Most Excellent Way" is a Christ-centered, Bible-honoring, addiction recovery discipleship ministry dedicated to helping people receive and experience new life by faith in Jesus Christ. We believe a person can become totally freed only by the power of the indwelling Spirit of Christ Jesus. Begin with this teaching — "I'm Not Addicted".
We meet every Wednesday at 7:00 PM. 15 and older — and all addictions.
We also have a Friends & Family support program:
This program will help loved ones learn how to be understanding and supportive. Learn more on the Friends & Family Page
The Most Excellent Way and the Friends and Family meetings both meet each week on Wednesday at 7pm in the youth trailers out back. 
*Childcare available
**All contacts confidential.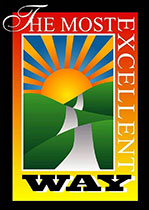 Check out the Most Excellent Way Website for more resources.
Leader: Findley MacDonald Email
Leader Phone: (619) 873-7228
Location: Classroom #1