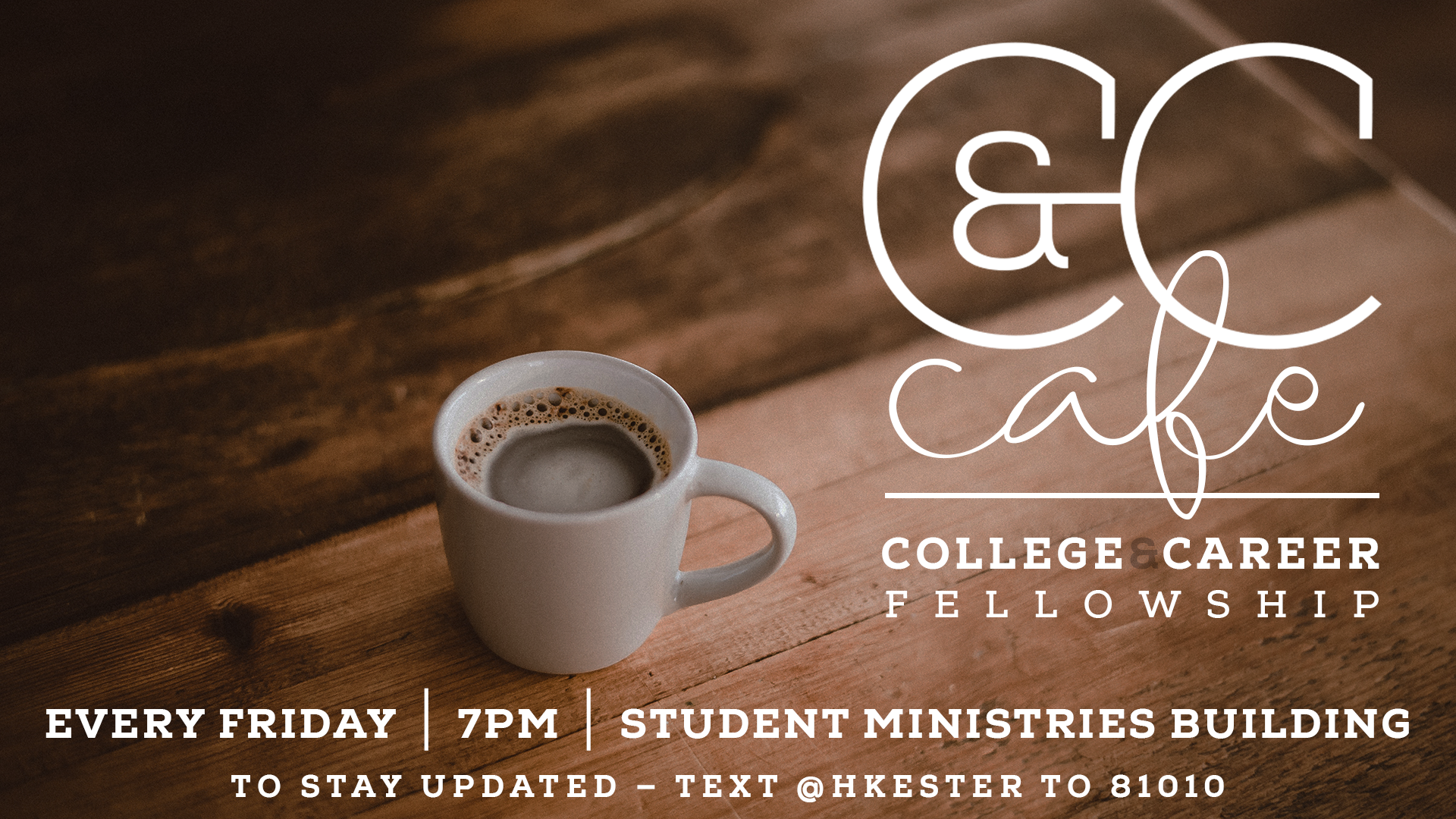 Our College/Career Fellowship is a great place for young adults ages 18 to early 30's to fellowship and go deeper in the word together. They meet every Friday from 7-9pm in the Student Ministries Building. Come and enjoy some delicious coffee and fellowship before the study.
For more info call Eric or Heather Kester (619) 972-1793.
No childcare available.
Leader: Eric Kester Email
Leader Phone: (619) 972-1793
Location: Calvary Chapel Santee