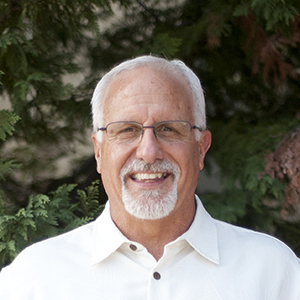 Gary Lawton
Senior Pastor
Pastor Gary answered the call to the Ministry by attending the School of Evangelism at Calvary Chapel of San Diego in 1979. It was there he met and married Martha (Meef) and they both began serving in the Youth ministry at Calvary Chapel of El Cajon under Pastor Ray Bentley. After four fruitful years serving the body in El Cajon, the Lord called Gary and Meef to the East Coast. Gary was then the founding and Senior Pastor of Calvary Chapel of Vineland N J. in 1985. A thriving church that continues to impact the north-east area of the U.S. through weekly services, a variety of ministries and a radio station that broadcasts throughout the southern NJ area. Additionally, three other congregations were successfully planted from the church in Vineland, which exist today in New Jersey and Pennsylvania.
In 1998 Gary and Meef returned to San Diego and joined the staff at Maranatha Chapel where he was an Assistant to Pastor Ray Bentley. In Addition to teaching the weekly Sunday Evening Services, Gary, along with the senior staff, was responsible for overseeing the pastoral, support staff and Maranatha Christian School. He provided Marriage and premarital counseling for the members of the church body and has often been a speaker on Marriage Weekends for other Calvary Chapel churches. Gary also served as Mission Pastor for the congregation, training and leading short-term teams to Romania , Ireland , Bolivia , Sudan , Uganda , Kenya , Philippines , China and Mexico. The outreach teams provided medical help, evangelism, music events, preaching tours and biblical training.
In September of 2010 Gary and Meef accepted the invitation to join the family at Calvary Chapel of Santee as their new Senior Pastor. Their vision is focused on clear bible teaching, to equip the believers to grow and serve, and impact the World with good news of Jesus Christ in the East County and beyond. Gary has been married to his wife Meef for more than 30 years. They have four adult children, three are married and have 9 grandchildren.
Dennis Hodgdon
Associate Pastor
Pastor Dennis became a born-again Christian in 1983 and joined a newly planted church called Calvary Chapel of Santee. He quickly answered the call to serve the Lord and began ministering in the Children's Ministry as well as becoming the Church Treasurer at the request of Pastor Steve Bradley. Over his twenty-nine years here at CC Santee he has served in a number of capacities: Children's Ministry leader, worship leader, Board of Director's, Financial Officer, usher and leader of the Men's Study. He has been married to his wife, Mary, for 41 years. They have two grown children and five grandchildren. After thirty-six years of Department of Defense systems engineering he retired last year and accepted his present staff position serving the body at CC Santee. He oversees the church financial activities and Human Resources and coordinates all maintenance activities. He leads the Men's Group, the Edgemoor Convalescent Outreach and is blessed by every opportunity to teach God's Word.
James Class
ASSOCIATE PASTOR
James gave his life to the Lord in 1999, and went to Calvary Chapel Bible College in Murrieta, CA, not long after. It was there that he met his wife Larissa, whom he married just after finishing Bible College in 2001. James served at Maranatha Chapel in San Diego for several years before coming on staff in 2005. While on staff at Maranatha he served as the Junior High Pastor, the High School Pastor, and he also taught the Sunday Evening Service. In 2011, James became the Senior Pastor at Calvary Chapel Hidden Valley in Escondido, which later changed their name to Revive. He served as the Senior Pastor at Revive until 2017, when he answered the call to come to Calvary Chapel Santee. God has blessed James with a wonderful wife, and four fantastic kids.
Dan Foley
Associate Pastor & Worship Leader
Dan grew up in Orange county and moved to San Diego in 1970, accepted Christ in 1973. He graduated from the Horizon School of Evangelism in 1979 along with Pastor Gary, then spent one year in Kauai, Hi., helping with a Calvary Chapel church plant. Dan married Nancy Lawton in 1983. Breanna  was born in 1989 and Shannon was born in 1991. Dan has served as a worship leader for close to 20 years while working in the food industry, followed by 10 years with Family Discipleship Ministries with his good friend,  Pastor Craig Caster, as an office administrator and family discipler. He also spent 4 years as a family discipler and worship leader at Calvary Chapel Ramona alongside Pastor Rob Hubbard. Dan is realizing a lifelong opportunity to minister alongside Pastor Gary, his lifelong friend.
Colossians 3:17 "And whatever you do, whether in word or deed, do it all in the name of the Lord Jesus, giving thanks to God the Father through him."
Mark & Darla Grisèz
Children's Ministry Administrators
Mark & Darla Grisèz, both born in San Diego, met in 1972 during their high school years and were married in June, 1974. They have three children who have families of their own and serve the Lord with their spouses in various ministries, who together have blessed Mark & Darla with 7 wonderful grandkids. Darla accepted the Lord in 1980; Mark in 1981 at CC El Cajon. That same year they began serving in Sunday School. They Directed Children's Ministry together for about 16 years, including Christmas Plays, VBS, Retreats, & events.   Mark is a Carpenter by trade; has participated in local park outreaches & mission trips to Mexico, Ireland, & Africa; volunteers with IRT (International Relief Teams) rebuilding homes for victims of disasters in places like Mississippi, Alabama, & Peru. Darla has served at CC El Cajon in various ministries since 1981 and has been on staff as secretary since the mid 90's. She has led a Bible Study group and worship for Women's Ministry for many years. She too has participated in mission trips to Mexico; once to Cuba.  Mark & Darla's passion is to grow, and to be instrumental in the growth of others, in the grace & knowledge of our Lord Jesus, Whose love has no bounds.
Chris Dufour
Youth Pastor, Media & Art Director
Chris (also known as Topher) started his journey with the Lord in 1995, at the age of 13, when he accepted Jesus into his life at a youth summer retreat. Ever since then he has had a heart for youth and a passion for teaching the Bible. Chris, and his wife Amanda, started getting involved with the youth at C.C. Santee in 2007 — and have been leading the youth ministry full time since 2009. He also has a graphic design degree from Point Loma Nazarene University and heads up all the art direction and media for the church.
Chris and Amanda have been married for 12 years and have three children.
Staci Ortiz
Administrative Assistant
Staci accepted Jesus into her heart in the summer of 1996 when she was 14 years old. She started attending CCSantee in the summer of 2000. She has been happily married for 14 years and has 3 boys. Staci, and her husband Mickey, have been the Jr. High leaders since 2014. Staci now serves as Administrative Assistant at CCSantee.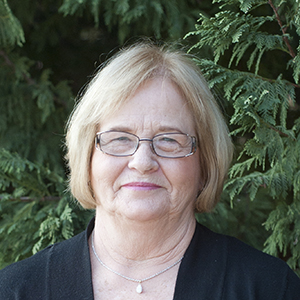 Mary Hodgdon
Accountant
Mary became a born-again Christian in 1983 and joined a newly planted church called Calvary Chapel of Santee. Mary's love for children drew her to serve the Lord in the Children's Ministry. Mary, now, brings that same gentleness and compassion to her current position as the church bookkeeper and payroll administrator. She has been married to Pastor Dennis for 41 years. They have two grown children and five grandchildren. Mary is also active in the Women's Ministry, is the back-up cashier for the Bookstore and supports the Edgemoor Convalescent Outreach.